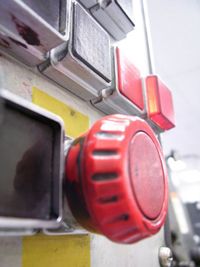 We utilize the most current technology in our industry. Our state-of-the-art equipment allows us to provide our clients with high-quality products on time and on budget
We realize that most people could care less about what model of press or copy machine we use, so long as they receive what they ordered. Still, we can't help being proud of our toys. Once you see how great they make you look, we hope you'll be proud of them, too.
Prepress Hardware
Computer to Plate System- Screen Trueflow / Screen 8600 Platesetter

MAC- (3) iMac Intel Core i7/ Quad 3.4 GHz
(5) Power Macintosh G5s / Dual 2.7GHz

PC- (2) Dell Workstations, Quad Core Intel Xeon 3.2 GHz /
(1) Dell workstation, Pentium 4 1.4 GHz

Proofing Printers- (2) HP Z2100 / Canon Improof / HP Designjet 5500

Scanners- Epson 4180 PHOTO / Microtek Scanmaker 1000XL
Prepress Software
MAC / PC

- QuarkXpress 9.3
- Adobe InDesign CC
- Adobe Illustrator CC
- Adobe Photoshop CC
- Adobe Acrobat CC

If using software not listed, please contact your Good Printers representative for information on how to save your file for proper output.
Digital Print
Press
Heidelberg 40" Four-Colorwith Perfector and Coater
Bindery
(2) Polar Cutterswith automated lift and jogger

(3) MBO Continuous Feed Folders

Complete Bindery Services

MBO Folderwith Gate Fold Attachment

Muller Martini Bravo Plus Six Pocket Saddle Stitcher

MBO M80 Flexible Folding System
Mailing Services
Kirk-Rudy Net Jet

Ink jet addressing system with conveyor and IR dryer

Kirk-Rudy Tabmaster Model 535CS

Pinnacle Inserter with Conveyor

Pitney Bowes Flowmaster RS Flex Inserting System