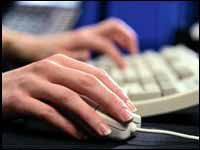 Over the past century, Good Printers has established itself in the Washington Metropolitan area and the Shenandoah Valley by combining individual service, attention to detail, and rapid turnaround.
We do this by combining traditional values and a long-standing technological expertise, which in turn enables us to provide the best quality possible at an affordable price while allowing you to focus your attention elsewhere.
We're also agile enough to aptly handle a short one-color project as well as the most complex long-run printing project. That means we can handle just about any printing need you may have. Find out more by calling any of our representatives at (800) 296-3731, or continue to browse our website.
In this section you'll find information regarding the people, culture, and physical plant of our company. If you want to know where we're located, our hours of business, or simply what makes us tick, just follow the provided links for more information.
It's extremely important to us that our clients know with whom they are doing business. Once you take the time to find out what we're all about, we're confident you'll like what you see.